Learn more about our services and how we can be your ALLY for property inspections, maintenance inspections, and home safety!
RESIDENTIAL PROPERTY
INSPECTIONS
When choosing a home inspection company, most people know to ask the basic questions.
Are you licensed?

Are you insured?

Do you have the right experience?
Of course, we all understand the importance of working with a reputable company. However, the home inspection process is about more than just credentials.
A home inspection report can be an overwhelming list of concerns, hazards, repairs, and observations. That is why we have developed an easy-to-read format that helps you quickly separate and identify items of concern.
COMMUNICATING WITH THE INSPECTOR
Our home inspectors are specially trained on communicating in layman's terms so they can provide the information you need to make an informed decision, fully explain the potential hazards, and answer any questions you may have throughout the process. We are your Ally.
REINSPECTION AFTER WORK IS PERFORMED
Ally Property Inspections provides a FREE re-inspection after repairs have been performed. This provides you with the peace of mind of knowing that everything has been correctly and completely repaired.
COMMERCIAL PROPERTY
INSPECTIONS
When purchasing a commercial property, it's important to protect your investment with a thorough inspection prior to the closing of the sale. While there are some comparisons to home inspections, every commercial property has its own unique characteristics and considerations.
If you are in the process of buying or selling a commercial property, let us be your Ally in the process.
PRE-LISTING
INSPECTIONS
FIVE REASONS EVERY SELLER NEEDS A PRE-LISTING INSPECTION
The Seller's home is priced for the condition that it is in before it is ever listed.

Sellers are able to decide which repairs to make and shop for the best repair prices before putting the

home on the market.

90% of all buyers will have an inspection. Sharing a pre-listing inspection creates trust and prevents deals

from falling apart or being renegotiated.

Few to no surprises on the buyer's inspection report

,

and some buyers may even waive their due diligence.

Sellers can sell their

homes

more quickly, with fewer problems

,

and for more money.
INVESTOR/RENTAL
INSPECTIONS
Whether you are "flipping" houses or purchasing rentals, it's important to determine your exposure in each deal, as costly repairs can quickly drain the bottom line. You know better than to judge a home based on paint color and décor choices. You look deeper, and so do we.
SPEED IS CRITICAL
Now that the property is under contract, the clock is ticking. As your partner, Ally will move quickly to schedule your inspection AND return the report.
DETERMINE WHAT IS IMPORTANT
Your property inspection is an opportunity to really understand your investment. Our inspectors are available to answer your questions and explain any issues discovered during the inspection.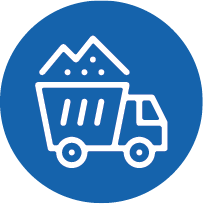 NEW CONSTRUCTION
INSPECTIONS
Many buyers purchase a new construction home because they wish to avoid issues found in aging homes, such as outdated electrical or foundation issues. Unfortunately, even new homes can have issues.
Home builders often subcontract much of the work on the build of your home to a wide range of vendors. In addition, mistakes simply happen, and even though you may have a home warranty, some issues may not be apparent until sometime in the future.
11TH MONTH
INSPECTIONS
Ever made a purchase and added an extended warranty, only to have it break right after the warranty expired? Don't let this happen with your home.
Our 11th Month Inspection can help uncover problems BEFORE your builder's home warranty expires. This inspection allows you to be proactive and determine any issues before it's too late to file a claim.
Check on your builder's home warranty's expiration date and schedule your appointment for 30 days prior. This will allow you time to notify your builder should an issue be discovered.
PHASE
INSPECTIONS
In addition to a New Construction Inspection prior to closing, Ally also offers Phase Inspections to monitor the quality and installation during the building process. Building a new home can be an overwhelming process. Having an Ally inspector to help guide you through the process can be a valuable resource.
FRAMING INSPECTION
The opportunity for a framing inspection occurs prior to the interior walls and insulation being installed. Since the sheetrock and insulation will cover critical materials such as electrical, framing components, and window flashing, it's important to have the work evaluated at this stage. Defects in these areas can often lay dormant until long after a builder's warranty expires.
THERMOGRAPHY
INSPECTIONS
THERMOGRAPHY is a safe and effective way of identifying moisture intrusion, energy loss, and hot spots throughout the property.
Infrared cameras capture and process thermal information by analyzing infrared (IR) radiation emitted and produce images that show temperature deviations through colors: lighter colors (reddish color family) signify that something is hotter, and darker colors (blues and purples) signify cooler areas.
Large temperature differentials within an image may indicate a problem. The inspector will interpret the image based on their training and make recommendations in the thermography report for the next steps in the discovery process. Though thermography can show you potential problems, all findings should be confirmed with a specialist in the area of that particular concern.
SEWER/SEPTIC
LINE SCOPE
Many homeowners don't realize that the line connecting the home to the main sewer is their responsibility. Sewer line problems can cost anywhere from hundreds to thousands of dollars in repair. They can also cause sewage to back up in your home, resulting in an unpleasant mess no one wishes to deal with.  
A professional sewer line inspection, called a sewer scope, uses a camera system to view the interior of the home's sewer line, traveling out to the city connection. This inspection can uncover such issues as broken or collapsed pipes, offset or sagging sections, and blocking from tree roots. Inspectors can also provide information for plumbing and sewer providers to give you an accurate estimate of the repair costs.  

Our specialized assessments are typically half the cost of what a plumber would charge, giving you extra savings as well as detailed knowledge of the state of your home's sewer system. Whether you are buying an older home or purchasing a new home, either may have undiscovered sewer issues. Enjoy peace of mind by scheduling a sewer line inspection before purchasing a home today.
AIR QUALITY
TESTING: MOLD
Mold is part of the natural environment and can be found everywhere, including indoors. Mold is not usually a problem unless it begins growing at levels that are higher than safe.
Not all mold in a home is visible, and you may consider having the air quality tested to determine if the strains and the concentrations in the areas tested are within the normal range.
Our base mold testing tests 1000 sq ft within the home plus a sample control that we collect from outside. If your home is larger than 1000 sq ft, you may want to add additional tests to encompass more areas of the home.
The testing is completed during the inspection, and then they are overnighted to the lab. Results are ready within 24-48 hours after they are received in the lab.
RADON
TESTING
Radon causes 21,000 lung cancer deaths every year, even though we know how to find, fix and prevent it. Many radon-induced lung cancer deaths are preventable with Radon Testing.
Radon is a naturally occurring radioactive gas and comes from the natural breakdown (radioactive decay) of uranium. It is usually found in igneous rock and soil, but in some cases, well water may also be a source of radon. You cannot see, smell, or taste radon.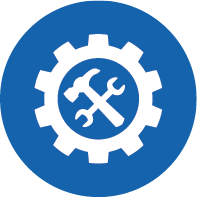 ANNUAL HOME
MAINTENANCE
All building materials age and deteriorate over time, especially on the exterior of a home, and it's easy to miss the early signs of problems. If you get an annual health checkup to catch illness early and keep yourself in the best health possible, why wouldn't you give your home one, too?

Taking care of problems as they come up will protect your investment, cost you less money, and prevent you from wasting THOUSANDS of dollars on repairs later on.
For only $224* per year, these are the critical items we will check for you:
Roof shingles, flashing, pipe boots, chimney
Siding, brick, caulking, paint
Fascia, soffit and gutters
Deck, porch
Plumbing leaks
Visual window inspection
Garage and exterior doors
Foundation
GFCI & Electrical panel
and more…
*$224 for homes up to 2500 sq ft of heated and cooled space.
LIMITED INSPECTION
OPTION
Our Limited Inspection Option provides valuable insight into a home's major components and systems.
LIMITED INSPECTION OPTION MAY BE SUITABLE FOR: 
Real estate investment purchases to reveal and address major issues prior to listing a home. And provide insights when submitting an "as-is" offer.
Inspected Items Include: 
Roof 
Exterior Cladding (Siding, Brick) 
Foundation (Including Crawl Spaces) 
Deck 
Electrical (Outlets, Main Panel, Service to House) 
Plumbing 
HVAC 
Attic 
A full-color report is emailed within 24 hours of the inspection. Our Limited Inspection Option is available for $224, which includes up to 2,500 sq ft of HVAC space. Add $50 per additional 1,000 sq ft.